Simple and slow to frenetic - all kinds of nude vacation experiences
There is more than one way to enjoy being nude
There are many places all over Europe where gays can have a relaxing, healthy (play safely) and also culturally enriching clothing optional - nude vacation. In Spain, Sitges (near Barcelona,the city itself well worth a visit) has a wonderful gay nude beach. For a sex holiday (sex on the nude). I prefer Playa del Igles / Maspalomas on Gran Canaria, (Spain's Canary Islands off the coast of Morocco). which I have just written a lot about in a recent post below. You can find nude beaches in Italy, Croatia, Czech Republic too.
I particularly like the Austrian 'baden' style public spas - soak in the hot tubs and saunas and then go up and sun on the roof tops - liked the one in Linz. Vienna also has a nudist (although I never found the 'gay' section) on Donau Island recreation area - easily reached by train.South of France - such as Cap d'Agde (nudist city) but I have not actually been there to recommend if it is 'gay' enough.The Netherlands and Belgium have nudist and gay beaches (short distance from major cities). Berlin and Munich (mentioned above) have nudist areas in the major city parks -which can be cruisy (and stimulating - particularly to a closet (or overt) exhibitionist - like me. (See pic at above right of Munich's Englischergarten. It is a mixed clothing optional park - right in the heart of the city. You can find clothed people in one section and the nude people stay on the other side of a central path - some areas are definitely more male-oriented ).
I want to visit Budapest again and go to the outdoor nudist pool, Palatinus, on Margaret Island (or
Margit Island, MargitSziget). The island is also home to a great park and hosts many events such as those listed below.
The Turkish and Hungarian baths (hamman) all over the city are great places to be naked with lots of local men. For thermal bath etiquette and information on the various public baths / outdoor pools, steambaths/saunas (hamman) see this
http://www.frommers.com/destinations/budapest/0047023857.html
link:
Palatinus Strand
http://www.frommers.com/destinations/budapest/A30636.html

Gay Pride Budapest: Held yearly. The Gay Pride 2007 will take place July 5th to July 8th. The march will be on Saturday, July 7th 2007
August 8-15: Sziget Festival The Sziget Festival ('island') is not a gay event, but one of its venue, the Magic Mirror tent, is officially billed as the GLBT place.
GayGuide.net
http://budapest.gayguide.net/Gay_Guide/Events_Gay_Pride/
Site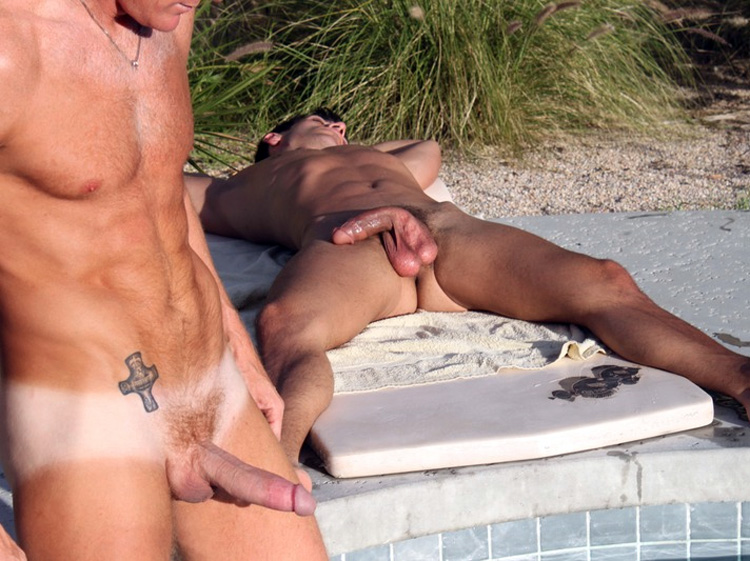 Don't give up on visiting the US too for a great summer time nudist experience. There are sometimes
great little gay resort with a wonderful nude and gay beach 15 min. walk from town. While not ' an officially recognized nude beach (meaning it IS against the law ( federal or state regulations may prohibit), there are long standing traditions of getting naked at the most famous and visited nude beaches in the US. However, it is not a 'right' to get naked, as might be the case in Europe - unfortunately, so you should be aware that park rangers and local police sometimes patrol. Remember, there is safety in numbers. There are also
good deals on flights to JFK (NY) or Boston from Scotland or London or Dublin. For