The Power of the Glory Hole: Part I
"I sucked my first cock through a gloryhole, sunbuns!" (Matt37)

I had a fake ID and used to go in one at 17. It was a thrill to watch the vids and JO, stick mt cock thru the hole and get sucked. so intense. (Taddy7)
I got my first blowjob through a GH, which was my first sexual experience. Still love it to this day, although the places to find them (other than sex clubs) are very few and far between.
(MRMATTX2)
Not all of the experiences and opinions are favorable though.
A friend of mine put his cock thru' a glory hole waiting to get sucked and, instead, the door burst open and the guy flashed a police badge at him. So apart from diseases and unclean dudes, there's also the danger of getting sprung by the law. And what about the queer bashers? Nope, there are too many negatives in my book!!! (Lambada)
It's pretty amazing how many guys have actually said that their first 'gay' sex was anonymous. Of course, many boys and men grow up experiencing some kind of sexual exploration with other boys - something that - maybe -most boys do, but that's not the purpose of this blog entry. Maybe another one later.
Part of this blog entry is based on some forum discussion at JUB and other sites.
That was also my own first 'real' gay (M2M) sexual encounter:
First suck...first sex.. yeah, that was it for me, too. It wasn't a gloryhole but I sucked my first cock at 19 under a stall in the men's room of the university library. I never saw who it was - just his shoes. I was nervous but excited as hell. He sucked me first and then I did him -- he came so quickly but was polite enough to ask if I could take it .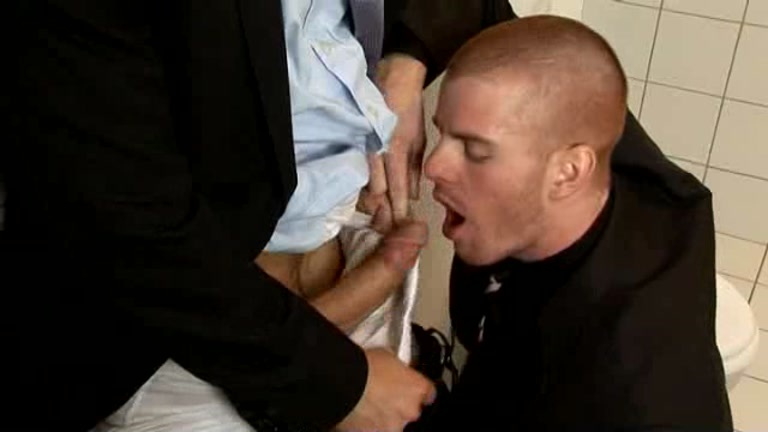 I got a fetish (or at least fascinated with the idea of gloryholes).
Anybody else? I've put some my pics on a Flickr group - it's way for to pool everybody's collection but still retain the pics as your 'own'.
You may need to sign up for the group (and to Flickr, of course) to see them.
Under Stall Action/Gloryhole (you'll only see the few public pics until you sign up/join the group)
http://www.flickr.com/groups/45957610@N00/
Below is a RECAP some previous posts on JUB Forum and other related discussion threads here and elsewhere:
Are there any ways to find public glory holes in your area?
You can also find possible gloryholes at
http://www.cruisingforsex.com
Look in the LISTINGs section, search by location (city/country).
The info is not always up-to-date because such places have a tendency to come (cum) and go! I mean.. the situation and circumstances change -- sometimes overnight... but then a good hole is hard to find but also hard to lose.
Adult bookstores are just the right palce to enjoy porn and blow job at glory hole. Gay bathhouses have glory holes for added pleasure.
Adult bookstores are just the right palce to enjoy porn and blow job at glory hole. Gay bathhouses have glory holes for added pleasure
Try craigslist.com in your town to find gloryholes and cruising spots. For another source:
http://members.lycos.co.uk/rux/gh.html
Great for finding gloryholes:
http://www.squirt.org
!
========
Glory Hole Mania
==========
In a recent posting on another discussion board, the topic of glory holes came up. It's seem I am far from the only person who intrigued, fascinated and somewhat obsessed with the form of invasively impersonal (well - intimate is not quite the right word) and anonymous gay (male-male) sex. I add the m2m (male-to-male) because there are many men (and quite a few women) who don't identify with being gay, but who enjoy participating in glory hole, under stall, and public toilet cruising for sex with strangers. It's called 'cottaging' in Commonwealth English.
Neovirgin wrote

: Not too sure where to put this ..... have any of you ever taken candid pics of guys' cocks that have been pushed through gloryholes in a public toilet? In other words, pics of their cocks without their knowing it? If you have, I would love to see the pics! The closest I have seen is what appears to be a genuine candid video of one guy wanking another one under a toilet partition until he cums.
-----------------------------------------------
I wrote back to him but ended up adding more than he expected.
Funny, that's often the very thing that happens in real glory hole and under stall situations.
- - - - - - - - ----- - -- - - - -
Nordicboy (-- also a DickFlash member/poster) has collected some of those on his own blog from Xtube and elsewhere.
He's posted the link on DF before, but there are definitely some vids there about anonymous dicks sticking thru glory holes (apparently real - not staged porn).
http://nordicboy.blogspot.com
http://www.xtube.com
http://www.pornotube.com
It would be VERY hard (smile) to actually get away with videotaping such things.. most g-hole are too dark and not many people except sort of hard core flashers are going sit there and willing let a complete stranger video or photograph them erect and cumming thru a g-hole. -- so unless the other guy is aware of what you're doing, it's not actually REAL true flash -- it's just amateur porn, then.
What I was referring too what was requested in the ORIGINAL post (quoted above) written by neovirgin. He was looking for genuine candid video and pics of "guys' cocks that have been pushed through gloryholes in a public toilet" - where they don't know it. That's what I was saying - It is rather difficult to find them on the net -EXCEPT in some kind of amateur porn (uloaded to video/pic sharing sites).