Exhibitionism and Public Sex Outdoors
As an ardent would-be exhibitionist, I find that I'm really more like a avid nudist/naturist who would like to be seen by other males. Although true trench coat cock flashing is a rare activity, love to get naked where it's not quite expected and love getting others to be naked with me. I write about this on my blog or at dickflash dot com.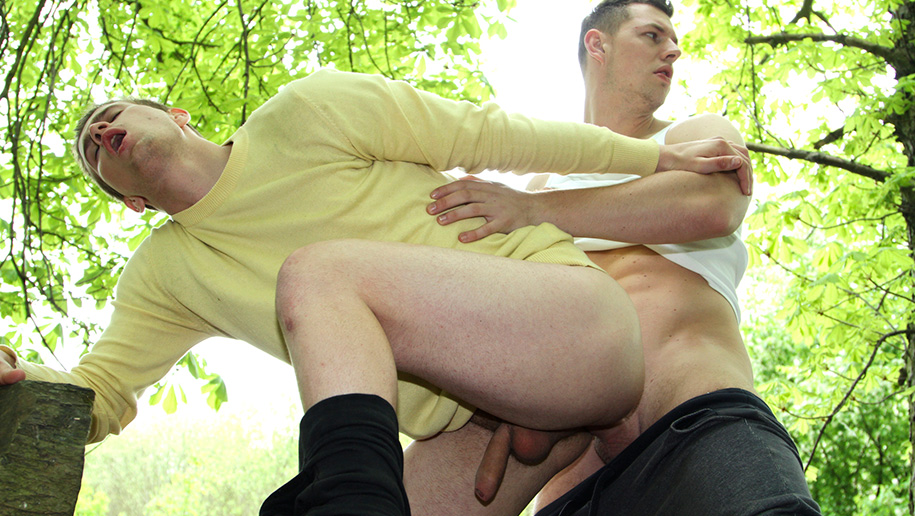 My most memorable 'flashing' experience was in a public park on Tokyo Bay (at Odaiba) in June a few summer ago. I was sitting nude (there were other people in various states of undress, but none completely naked) in a semi-secluded area (regular pedestrian parks goer couldn't easily see, but anyone who had mind too could get an eyeful.
I was far enough away from the other people or from the Rainbow Bridge in the distance to not be obviously exposing myself naked. Still, I had a few guys come up and get a glimpse (one even chatted a minute). But the highlight of that afternoon was when a cute Japanese guy about 20 year old who seemed overly curious, arrived and noticed me. He kept getting closer and closer, pretending to be looking out the ocean scenery, but obviously throwing glances at the naked foreigner.
When I started pulling on my now erect cock, he took the bait and eventually came up and stood nearby. He was just too intrigued and wanted to see my cock and see me jack off, so he stood almost over me - in the end, he stood right over me, spreading my legs wider with his own, and giving me soft verbal commands to beat off until I ejaculated. He didn't get naked himself, but it was one of the hottest exhibitionist experiences I have had - to be
approached by a perfect stranger who turned me on and was himself turned on my public sexual behavior. It was one of my first CMNM) (clothed male-naked-male) experiences that involved sex (well - I
reached ejaculation - although it wasn't mutual). That experience sort of ratcheted up the level for what I expected from flashing and exhibitionism from myself- but since then, I've not really had the same of level of exhibitionist experience. Having sex at a gay nude beach is pretty hot especially while other guys watch - which is definitely why I go to gay baths or public cruising spots (it's being seen nude that is so arousing), but it's almost expected there - meaning it's not that out of the ordinary.