Distributed on [thorngay], a Yahoo group from: naked guy: Contact him at: ihateclothes (at) gmail.com I've written plenty of fictional stories on nifty.org, but this an account of my true adventures involving public sex/nudity.
I enjoy regular sex, but I really get off on being naked and or jacking off in risky places. I've done it in so many places that I can't remember all of them...but I'm going to try.
The earliest memories of getting excited from being naked came when I was young. I lived in a ten unit trailer park in a wooded, rural area. It was rare that I was ever home alone at all without my sister or parents around. One time, my mom actually let me stay home alone while she went to the grocery store. I was to be along for almost 30 minutes. My sister was away and my dad at work.
I got the urge for some reason to take off my clothes and roam the house. I hadn't started jacking off or cumming yet, but it was still a thrill to walk around naked in these everyday places. Just sitting on the couch naked gave me a boner.
Soon after, I took to walking into the woods and stripping. There were no neighbors around for quite a distance, so no one could see me. I'd strip and leave my clothes in a pile. Then, I'd walk around naked for about half an hour.
Shortly after I got into doing the naked woods thing, my family moved the mobile home to a more suburban trailer park far away. I didn't have the woods anymore, but I found a huge field full of high weeds that had a small dried u pond in the center. Once while exploring, I found a torn up Hustler magazine there. It had been rained on and tossed around, but most of it was in tact. I took it home and hid it in a secret place. By then, I had learned to jack off. In the magazine itself it had a hot pictorial where a man and woman were fucking in a restaurant. The people in the background appeared oblivious. It was fake but fodder for my fantasies. I kept returning to the place where I had found the porn.
One day, it was close to sunset and I was in the big sunken spot where the pond used to be. I realized that once I was down in it, no one from the distance around could see me at all. Where water once sat, the ground looked like a crater the size of a couple of buses. The ground was hard and dry. There were trails where people rode bicycles and dirt bikes. Realizing I was out of view, I decided to strip naked and walked around. It felt so good with the warm air on my body. I sat down and jacked off a fast load. The very second that I had put my clothes on, a bicycle came down the hill into the pit and back out again. I was freaking out because I had nearly been caught. However, it was so thrilling that I went back several times again to repeat it.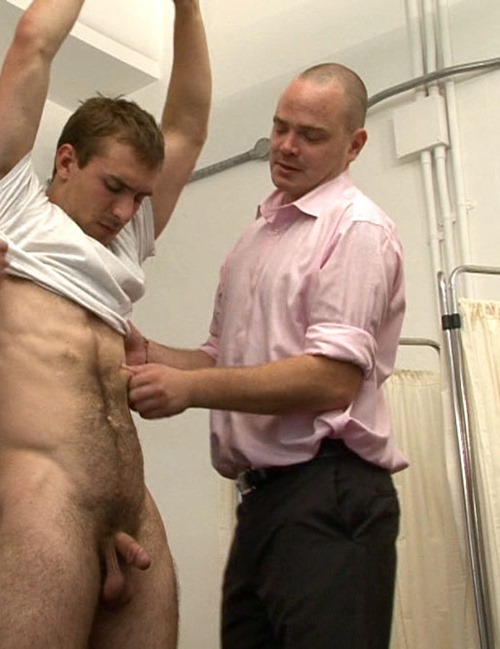 My mom started to work nights after she and my dad separated around 1981. That meant my teenage sister was supposed to be home watching me. It was summertime, so we didn't have to go to bed early, and we'd stay up late. However, at around 11pm, my sister would sneak over to her friend Maryann's place or they would go to some guy's house and flirt.
Since I'd discovered shooting a load the year or so before, I jacked off every chance I got.
Once my sister split on her nightly sneaking out adventures, I'd get naked and start jacking off. I'd sometimes jack another one or two times again (ah, youth!). If I could sneak out over to the field with the pond, I'd do it. I mainly did that during the daytime close to dusk.
Back then I was very self conscious about my body and didn't even go shirtless anywhere. I never wore shorts. However, once I got to be alone in the field with the pond (which was very public but hard to see me from the road or anyplace once it got dark) each time, clothes came off. Even if it was just my shirt, taking my shirt off felt so taboo and was turn on.
Eventually, my mom couldn't afford to pay the house note anymore and we had to move into some apartments that were government run and rent was based on one's income. Luckily, between the apartments and a convenience store was a huge field. During the day, kids rode bicycles there up and down some small hills. It was full of weeds and bushes. That became my new place for walking around at night naked or semi-naked.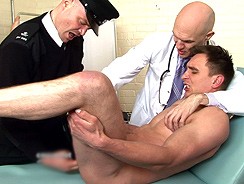 I had one close call there, though. Once night, just an hour after sundown, I was walking through the bushes coming back from the convenience store. I had taken my shirt off and pulled down my pants. In the moonlight and cool breeze, I was so turned on. I started stroking my cock. Then I had someone whistle at me! Up came the pants and I hauled ass back home. I was so terrified that whomever saw me knew me or knew my sister that I didn't walk that path again for many months.
Later on, my mom remarried and it was another year or two before we lived in a house again. It had a backyard that faced an open field behind a school. The field, however, was neatly mowed. The backyard was fenced in with a wood fence on two sides and the back side facing the school was a chain link fence. That allowed me privacy on two different sides.
After we moved there and my mom and step dad starting going dancing on Saturday nights, I started to get naked outside again. At first I'd just stroll the back yard naked at night. Later, I went out dressed and walked around through the whole field behind the school. I was able to see that from a distance, no one would ever see me naked in my backyard, it was so dark. The school, though, had plenty of lights all around it. I did find a few pockets in between the school building and some portable classrooms that were very dark and I was able to strip there and hang naked. It was so hot to see cars or people in the distance doing their thing while I sat naked outside in a public place stroking my dick.
We lived at that house throughout my high school years. The autumn after I graduated, we moved to the house that my parents live in. The backyard is fenced in with a tall wood fence on all three sides. Back then, we had an above-ground pool, too. When my parents would go out, of course I'd skinny dip in the pool. I'd walk around naked by the fence that has a street behind it. I'd enjoy walking naked next to it at night as cars would pass. I had already tested that out by checking out the other side of the fence and although lights from the car headlights might penetrate the fence, passersby would never outright see me. It still a thrill to lean naked against the wood slats as cars would come by wondering if they saw my lily white ass.
That type of scenario in the backyard was the typical routine for naked adventures in the backyard. Now and then, I'd go out to one of the cars parked on our driveway when my parents went out and open the windows. Once in the car, I'd strip and jack in the back seat. Again, it felt great to be naked with activity around but doing it secretly.
For a couple of years, I moved out and lived with my Dad. I was really busy working full time and going to college. I commuted to a school that as thirty miles away each day. During that time, there's wasn't much naked stuff going on. The only chance I had to do anything was at school. Sometimes, I'd strip naked in a bathroom stall and jack off in between classes.
In my final year of college, I moved out alone into my own apartment. That was the late 90's and the dawn of the internet. Once I got the internet, I started reading stories of exhibitionists that supposedly did all kinds of things naked like washing their car at a car wash, getting gas, running into a convenience store naked late at night, etc. I didn't believe them all until I later found sites with photos. Then I knew that I had to try similar things.
I started with small stuff like going to the carwash on rainy days or very early on Sundays. The one near me had business across from it and didn't face a main road. I'd get in my car and pretend to clean it out. I'd eventually get totally naked in the back of front seat and jack off. I didn't get out of the car naked...that would come later.
I started doing things late at night like at around 3am. Sometimes, I'd walk to the apartment mail boxes to get my mail in just a really baggy t-shirt and tennis shoes. Later I went as far as to leave my place like that and get in my car and go for a drive. Once on the road, off went the shirt. There's nothing like driving down the road, windows open, warm night air on your dick and balls...
After a few times doing that type of drive, I drove through a small rural area with no homes. It was Autumn and slightly chilly at night. I stopped on the side of the road and decided to walk a bit. I'd have plenty of warning if a car came. Once I stepped out onto the warm payment, it felt like a electrical current went through my feet to my dick. I started to jack off and came in seconds. At that point, I was hooked forever on jacking naked outside for sure.
From that point on until now, which is 13 years later, I've had dozens and dozens of public jacking experiences. I'd like to write more parts to this history based on themes (car washes, washeterias, etc) and particular hot scenes. There's so many I've forgotten, but writing about one reminds me of another. These are true stories and might be exciting to some of you, lame to others.
Let me know if you want me to continue.